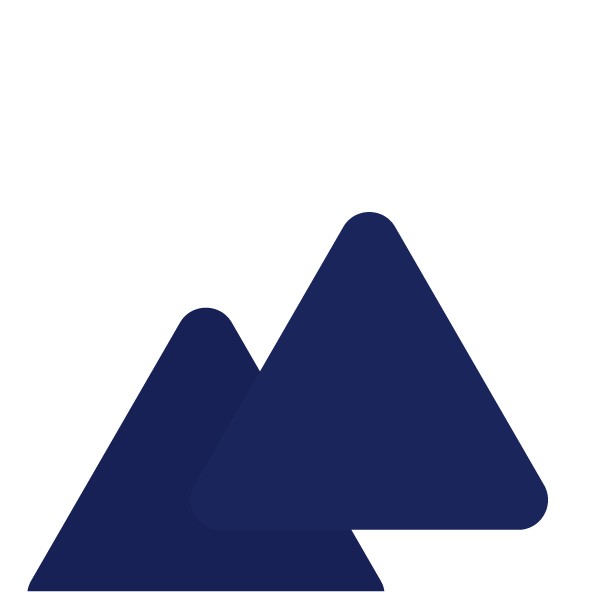 iGaming Operator Leverages SEON to Design Abuse-Proof Bonuses and Reduce Self-Exclusion Fraud
Daniel Saliba

About MaxEnt
MaxEnt Limited, formerly known as NRR Entertainment, is one of the fastest growing iGaming companies based in Malta. It operates several online casinos, including the innovative registration free platform GoSlotty; as well as the renowned Slotty Vegas, famous for its pioneering Supercharged Wins which have become a favourite amongst casino slot players.
MaxEnt's Fraud Challenges
Running a iGambling company always involves treading a thin line. On the one hand, you want new players to sign up attracted by your bonuses. On the other, you don't want to open the door too wide for fraudsters and advantage players, who leverage easy onboarding processes to create multiple accounts in order to abuse bonuses and offers. This balancing act was precisely at the core of MaxEnt's fraud challenges.
Advantage players are more and more savvy and will use any means possible to exploit a casino. Their technology and strategies are always adapting & improving as they attempt to squeeze profits out of their casino accounts.
These accounts are used solely as a means to make financial gain with the advantage player not interested in the entertainment value of the casino experience and operating strictly as a 'business user' of their Casino account.
Meanwhile, regulations to promote Responsible Gambling were also backfiring against the operator. "Self-exclusion fraud has unfortunately become one of the fastest growing areas of fraud across the industry in the past 18 months," Daniel says. "Unscrupulous individuals have attempted to exploit Responsible Gaming systems for personal financial gain, with continuous threats of blackmail, slander and reputation damage unless casino operators yield to their demands."
And while MaxEnt had internal anti-fraud tools in place, the company's growth made it difficult to continue using methods of yesteryear, which were best suited for smaller-sized Casino operators. A shift to more automated systems was needed to allow resources to be dedicated to cases in which it was required most.
SEON Insights Help Design Better Anti-Fraud Systems
SEON gave us insights into new customer behavioral patterns, so we began implementing specific rules to zero-in on the abusive players and identify them before financial damage could be done to the business.
After shortlisting several anti-fraud solutions, MaxEnt chose SEON, thanks in part to the product features, ease of use, and affordability. The efforts of the SEON team to providing a high level of customer service to its clients also played a pivotal role, especially as the two companies began drafting ideas for fighting against self-exclusion fraud.
"We worked with SEON to share our concern about this new area of risk," Daniel says. "And together, we managed to develop triggers and processes to ensure that systems designed to protect players experiencing gambling problems are not allowed to be abused by unscrupulous individuals." The results of the SEON fraud triggers are reviewed daily, which helps the MaxEnt risk team stay on top of patterns the machine-learning engine detects.
Eliminate Bonus Abuse & Multi-Accounting by up to 90%
Identify fraudsters, and stay ahead of emerging fraud techniques. Saving your team time and resource, to focus on growing revenue.
"As a result, fraudulent behavior such as multi-accounting has definitely become easier to detect and stop," Daniel concludes. 
Similarly, it is thanks to SEON insights that MaxEnt designed adapted internal processes to make full use of the range of fraud detection systems offered by SEON and also were to be identity and analyze VPN misuse. "VPN use has become more common in recent years," Daniel says. "And thanks to the SEON data, we can now better distinguish when it is done with bad intent."
Early detection of behavioral patterns normally associated with fraudulent practices was also facilitated via SEON's digital profiling tools. "It gave us insights into new customer behavioral patterns" Daniel says. "So we began implementing specific rules to zero-in on the abusive players and identify them before financial damage is done to the business."
Growth & Risk with SEON
Over
60%
Increase in detection of multi-accounting cases
Over
80%
increase in detection of IP related-issues (VPN/Datacenter use)
We now have visibility into player data that was previously unavailable, which helps grow our player base whilst keeping our risk exposure low.
For Daniel, deploying SEON was not only beneficial, but also surprisingly simple. "The SEON layout made the learning curve easier to tackle," he says. "And it's great that the developers keep the end-user in mind with an interface that is intuitive, efficient, and easy-to-use for risk teams."
After deploying SEON, MaxEnt is now able to:
Identify advantage players from an early stage in the player lifecycle
Have a wider range of data to use when reviewing accounts for potential fraudulent activity
Free up resource within Risk teams
Reduce self-exclusion fraud
Onboard new users at scale whilst keeping risk exposure low
"SEON allows us to stay one step ahead as by keeping advantage players at bay we are able to continue offering competitive bonuses with low wagering requirements to our players," Daniel says. "And the fact that SEON team are so open to feedback and implement the feedback quickly gives us as their client a significant advantage which we couldn't find with other competitors in their field."
Daniel Saliba
Head of Compliance
You might also be interested in reading about:
Learn more about:
Data Enrichment | Browser Fingerprinting | Device Fingerprinting | Fraud Detection API | Fraud Detection with Machine Learning & AI