Fighting Credit Card Fraud During a Pandemic – SEON Sector Report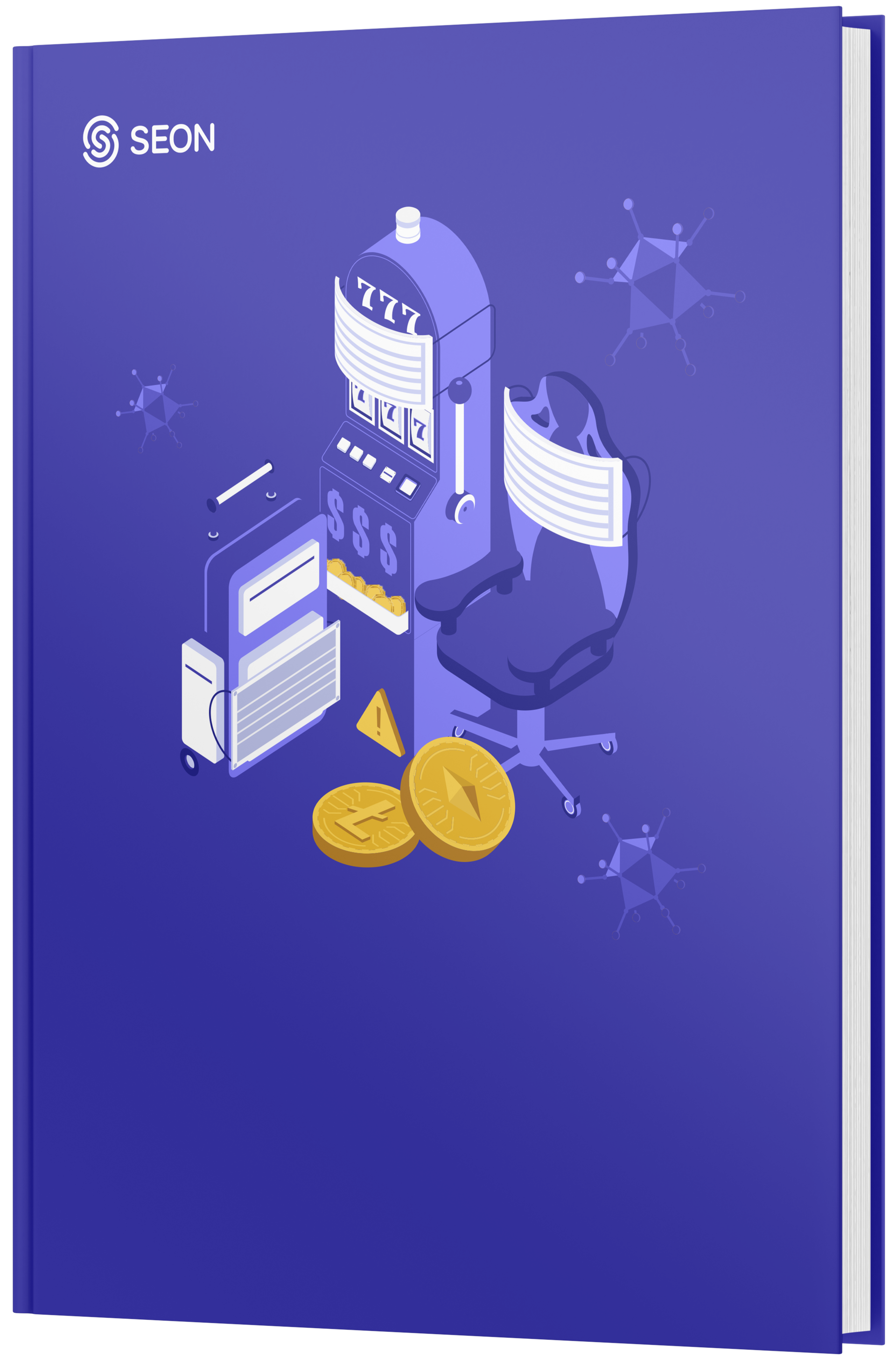 Fighting Credit Card Fraud During a Pandemic
The threat posed by the COVID-19 pandemic and associated government responses were life-changing for both consumers and businesses globally.
How Did Businesses Weather the Storm?
During the initial outbreak and associated lockdowns, we could see the landscape shift around us by gross transaction numbers. Life was quick to adapt to the new circumstances:
consumer spending shifted from one sector to another, or as
risk increased where there were opportunities to exploit,
Difficult circumstances pushed people into situations where fraud and abuse seemed like a lucrative option.
Our view as a risk management platform provider however is abstract, and we were curious to know how these shifts were perceived by some of our customers. This is why we asked some of them via surveys to report on their experiences.
We sought to answer the question: How did fraud fighting change during the pandemic? Gathering responses from different verticals like iGaming, eSports, Cryptocurrency, and Online Trading and Travel, we were able to gain insight from the frontlines of industries that overwent the deepest transformations during COVID-19.
Asking The Risk Management Teams Directly
We were curious about the following fraud fighting trends:
How and why were fraud patterns changing within their respective fields?
Were they impacted by organized crime or was there an uptick in opportunistic friendly fraud?
Did they have to adjust their fraud detection strategy?
After gathering and analyzing the answers, we compiled this report to present our findings. Our findings are that the tectonic shifts occurring around us mean a wide window of opportunity for fraudsters of various types. Now we are proud to present these collected experiences.
Seeing how the COVID-19 situation is developing recently, we believe that this information is valuable not just as a retrospective, but also as a primer on how risk can change rapidly. Chargeback prevention after all means understanding fraud and adapting just as flexibly when the need arises.
The experiences of fighting fraud by spotting customer connections during a pandemic give us a unique insight into an extremely complex and rapidly evolving environment. New challenges are arising through a variety of circumstances, from changing regulations to increasing opportunities and motivation for unscrupulous actors.
The Report: Fighting Fraud During a Pandemic
These different perspectives are expressed, vertical by vertical. eSports and iGaming were both in the growing sectors of the pandemic economy (even though there's a rise in bonus abuse) as real-life sporting events were postponed or cancelled.
This situation has attracted not just regular players but associated experienced abusers as well. Cryptocurrencies and trading were in a position like traditional banks were in times of economic crises: facing a "dramatic wave" of fraud attempts and tougher credit scoring that could make or break a business.
The fast digitizing travel industry was hit hard by the travel restrictions and had to cope with a range of opportunistic fraud attempts.
These attempts often aimed at circumventing regulations affecting individual travellers. We believe it's important for businesses to understand that risk and fraud fighting is a balancing act, one that is like walking a tightrope in competitive environments.
Stricter risk measures often place a burden on customers, who will, in turn, choose to go with a provider that's not too complicated to use.
With the tightening security measures, we believe that we must treat online consumers fairly. This means conducting risk checks in a way that is not obstructive for end users – even if we see that there are more attempts at fraud than before.
Gain Insights After Downloading
Our report can be read as coping with these problems of risk management in a forward-looking manner: one which doesn't surrender user experience at the threat of increased chargebacks.
The experiences of our clients are a testament to this: by taking the user's experience into account as a priority of your risk management strategy, you will be able to prevail in trying times.
To learn more about fighting fraud, download the report today!
You might also be interested in reading about:
Learn more about:
Data Enrichment | Browser Fingerprinting | Device Fingerprinting | Fraud Detection API | Fraud Detection for Machine Learning
Sign up to download
In order to download this PDF, please sign up to our newsletter.
Thanks for submitting the form, click the button below to download our guide.
Click the button below to download our guide.