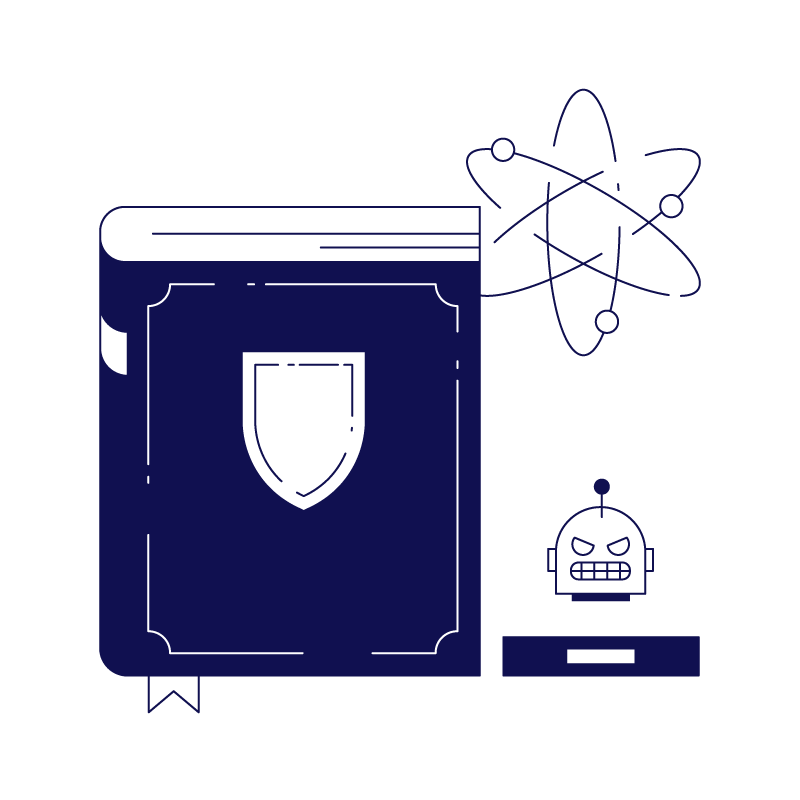 What Is Cart Abandonment?
Cart abandonment is when a consumer who has put items in an online shopping cart fails to complete the checkout process for those items. According to the Baymard Institute, which compiled data from 41 studies across a wide range of industries, the average cart abandonment rate stands at 69.57%.
A consumer may abandon a cart when dealing with a company for the first time or when they are shopping with a company that they have used before. As such, understanding cart abandonment is a key element of businesses' work on monitoring their customer churn rates.
In fact, many of the causes of customer churn are the same as those that can lead to shopping cart abandonment, such as a poor user experience or unexpected issues during the checkout process, which can be tracked via user activity monitoring.
Fight Ecommerce Fraud
Along with cart abandoment, ecommerce fraud is a growing risk to many online businesses. Discover how you can fight it.
Learn More
How Do You Work Out the Cart Abandonment Rate?
It's simple to work out the cart abandonment rate for your business. All you need to know is the total number of completed transactions and the total number of initiated sales. Divide the completed transactions by the initiated sales, then take it away from 1 and multiply it by 100. As the below infographic shows, the resulting figure is your cart abandonment rate.
As an example, if an online bookstore has 20 customers who complete transactions, out of 100 customers who initiated sales, its cart abandonment rate is 80%.
Reasons for Shopping Cart Abandonment
Reasons for shopping cart abandonment are many and varied, just as they are for customer churn. Some of the reasons that consumers fail to complete the checkout process can include being put off by the process and/or enticed by better deals elsewhere.
The below table looks at some of the various possibilities in more detail.
| | |
| --- | --- |
| Type | Scenario |
| Mandatory account creation | Online businesses that force consumers to create accounts in order to check out are introducing friction into the buying experience, which can result in would-be shoppers abandoning their carts. |
| Arduous login or password recovery procedure | Login procedures that have too many stages can be off-putting and irritating, as can password recovery procedures that don't work properly. |
| Long or confusing checkout process | Checkout processes that have too many stages, require too much information, and include multiple upselling attempts can all push customers away. 3-D Secure procedures, for example, can cause abandonment rates of up to 20%. |
| Lack of discounts or promo codes | Customers love a bargain. Failing to offer one via a discount or promo code can result in some deciding not to proceed with a transaction. |
| Shopper finds products cheaper elsewhere | Some customers use online shopping carts as a modern form of shopping lists. They may add items to a cart with the intention to buy at some point, but then shop around and choose the cheapest option, abandoning the original cart that served as a list. |
| Unexpected shipping costs | If a consumer encounters shipping costs they weren't expecting, or if the shipping costs are too high, they may walk away from the purchase. |
| Delivery timescales that don't meet the consumer's requirements | Even if the purchase price and shipping costs are ideal, customers may still abandon their cart if the available delivery timescales don't meet their needs. |
| Preferred payment method not available | Some customers may need to use a particular payment method – for example PayPal or American Express. If they get to the online checkout and find that their preferred payment method is unavailable, they are likely to abandon the process and shop elsewhere. |
| False declines of payment methods | A retailer sometimes declines a shopper's payment method (perhaps when a fraud prevention solution generates a false positive), when that payment method is entirely valid. This is an instance of very high friction that is likely to cause cart abandonment. |
| Website performance issues | Slow websites can be a real pain. If customers end up waiting too long for a page to load, they may give up. |
| Security concerns | With cybercrime attempts such as phishing on the rise, privacy-minded customers may get nervous around an invasive security process. |
| Inadequate customer support service or returns policy | A higher percentage of customers return goods to online stores than to physical, bricks and mortar stores. As such, some customers look for particular terms in companies' customer support and returns policies, in case they need to send goods back. |
Why Is the Cart Abandonment Rate Important?
It is important for a business to monitor its cart abandonment rate for several reasons. One fundamental reason is that failing to convert initiated sales into completed transactions means that a business is missing opportunities to make money. As such, the cart abandonment rate is an important metric.
Monitoring the abandonment rate also helps a business to identify any issues promptly. Both a sudden spike in the rate and a slowly building increase can indicate an issue that needs to be investigated and solved.
The Results of Shopping Cart Abandonment
Shopping cart abandonment means lost revenue for businesses. Estimates suggest that online retailers lose $18 billion per year due to cart abandonment. In reality, many of those who abandon their carts aren't entirely lost.
According to Statista, 31% of them make a purchase from the same site but at a later date, while 26% go on to purchase with a different online retailer. Still, the headline figure of $18 billion highlights the potential revenue that is up for grabs.
Businesses that lose customers during the checkout process also risk increasing their customer churn rate. Even long-term customers may take their custom elsewhere if they encounter enough friction during the checkout process, in the form of a decline of their valid payment method, unexpected shipping costs, or other intrusive elements that interrupt a smooth customer journey.
How Can You Prevent Cart Abandonment?
There are plenty of ways that businesses can prevent cart abandonment and minimize their loss of customers. Some of these include:
| | |
| --- | --- |
| Action | Reason for Action |
| Optimize the checkout process | To ensure a smooth process that will retain customer interest, it's important to ensure that customers can enjoy a friction-free checkout, no matter which device they are shopping on or which payment method they want to use. |
| Deliver robust security with low friction | Ensuring that customers are secure – and that they feel secure – during their shopping experience can encourage more of them to check out, yet this must be balanced with a smooth road to the payment stage. Employ user onboarding software that fits your friction tolerance. |
| Offer a range of discounts and codes | Providing money-off promo codes, free shipping, and other financial incentives can do much to lower cart abandonment rates. |
| Review the user experience from end to end | Businesses that understand their customers' frustrations in depth are well placed to address those frustrations – and then to reap the rewards of doing so. |
| Maximize website performance and uptime | Delivering reliable connectivity can help minimize shoppers' pain points. |
Developing a clear picture of both your particular product as well as an optimized customer experience will be crucial to understanding where cart abandonment can be minimized, and how.
As with other threats to your bottom line, keeping informed about your company's individual pain points, as well as those of the market at large, is a huge step towards claiming your piece of that hypothetical $18 billion dollars.
Related Terms
Related Articles
Sources
Contact Us for a Demo
Feel free to reach out to us for a demo!