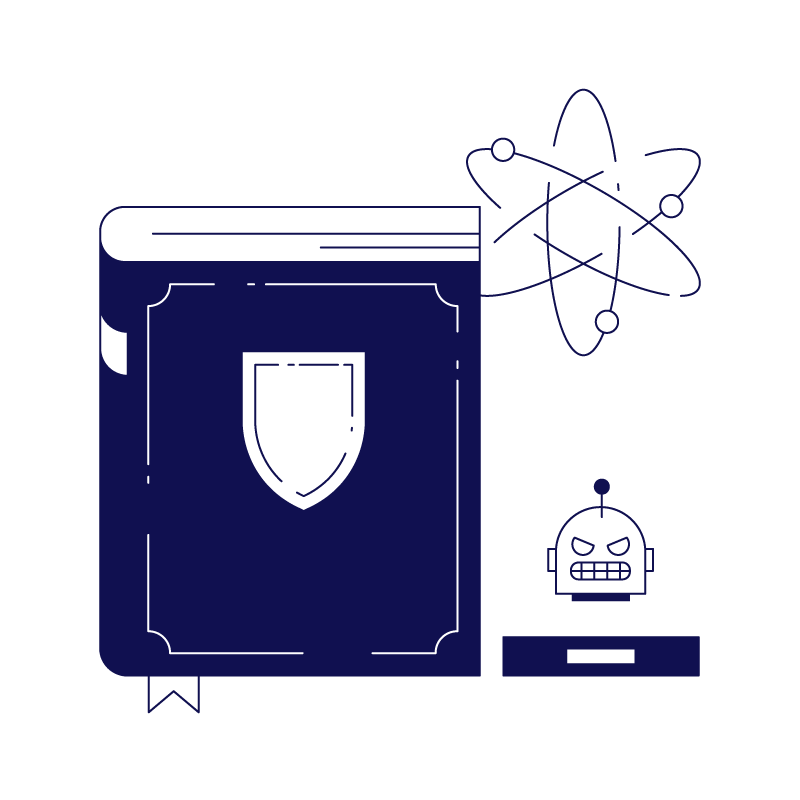 What Is Matched Betting?
Matched betting involves strategically placing bets on an event in a way that allows one to win no matter the result, while taking advantage of free bet offers.
Because you've covered all possible outcomes, matched betting does not involve gambling but math. However, it involves exploiting signup and other bonus offers, so betting operators do their best to stop it.
Depending on how it's conducted, matched betting can fall anywhere from a gray area to completely illegal. But even its simpler iterations often go against bookmakers' terms and conditions, so it is generally considered fraudulent.
In wagering on sports and other types of online betting, matched betting sees punters make elaborate calculations and place several bets to cover all outcomes.
Some use betting exchanges to carry this out, while others will utilize more nefarious techniques.
Punters use free bets to carry this out, which normally breaks the terms and conditions of acceptance of a free bet. In fact, those experienced in matched betting also often get involved in bonus hunting, to find more opportunities. Even more illegal is multi-accounting for the purposes of matched betting and/or arbitrage.
With most iGaming brands, inclusive of casinos, bookies, bingo rooms and the like, offering betting markets online, matched betting is a very real threat to operators' financial viability, as continuous abuse can result in significant amounts (often in the hundreds or thousands) of money illegitimately acquired by each fraudster.
How Does Matched Betting Work?
Find a free bet offer (e.g. a sign-up bonus)
Fulfill the criteria to take the free bet (e.g. place another bet first)
Take the free bet with the bookie (e.g. England to win)
Find the opposite bet on a betting exchange (e.g. England not to win)
Place the opposite bet on the exchange
Wait for the event to be over
Win money no matter the result (either with the bookie or the exchange)
Matched betting is considered by those who attempt it to be somewhat of a loophole, but the vast majority of bookmakers both explicitly forbid matched betting on their platform, and continue to do everything in their power to curb the phenomenon.
What Is Matched Betting Bonus Abuse?
Matched betting is a type of bonus abuse because you always take advantage of a free/bonus bet to do it.
However, not all types of bonus abuse can be classed as matched betting: There is also abuse of no deposit cash bonuses at online casinos, free spins on slot machines, free games of bingo, etc. Although there are always rollover requirements associated with cashing out free bonuses, seasoned scammers have found ways around those too.
Stop Multi-Accounting on Your Platform
Multi-accounting might be hurting your business via bonus abuse, matched betting and more. Explore our solutions to tackle fraud and keep legitimate players happy.
Stop Matched Betting
Is Matched Betting the Same as Arbitrage?
No. They use similar mechanisms but matched betting takes advantage of bookies' free bet offers, while arbers are just doing calculations on regular odds.
Matched betting is normally forbidden by bookmakers, while arbitrage is frowned upon but dealt with on a case-by-case basis. The latter is also harder to identify, since bettor and player conduct related to bonus offers is always carefully scrutinized.
Can You Lose Money with Matched Betting?
The only way for matched bets to lose someone money is if they make a mistake in their calculations. However, bookies and gambling operators always lose money with matched betting, which is why it's explicitly not allowed on their platforms.
This is why they increasingly turn to advanced iGaming fraud detection solutions, which utilizes tech such as machine learning, heuristics and device fingerprinting to detect and stop attempts at bonus abuse, which matched betting is considered to be.
So, you can also lose money when matched betting if you are found out and the operator closes your account.

Is Matched Betting Illegal?
The short answer is no – matched betting is not exactly illegal. However, it is very likely to be against the terms and conditions of an online betting operator, and can thus get those who attempt it in trouble. This includes not being allowed to cash out, or even being accused of fraud.
Note that while matched betting might not be described or mentioned within an operator's rules or T&Cs, the methods used to conduct matched betting, such as multi-accounting, using stolen credentials, and bonus abuse, will almost always be.
So matched betting is, technically, a gray area. As the gambling fraud consultant duo Ada Lovelace have explained to the Cat and Mouse podcast,
"Matched betting bonus abuse is completely legal. Many operators have stated the same. Part of what falls into a grey area is betting on behalf of your friends and family etc., betting on behalf of other people. It's always done, in our case, with their permission. It's a grey area as it's never been tested in court. But there's a darker side, with people who steal identities and that's clear cut."

Strategies to Stop Matched Betting Fraud
Bookmakers have long identified the urgent need to curb matched betting in order to safeguard their operating profits and make sure the bonus offers do what they are supposed to: attract legitimate new users who will play by the rules.
Yet, the way they go about it varies.
Making Bonus and Rollover Requirements Stricter
It is a delicate balance, the one between ensuring gratis offers are strict enough to not be easily abused and keeping them attractive to prospective users. Anything too stringent will cause friction and lose the brand customers. The intensely competitive nature of the iGaming sector complicates things further.
Implementing Strong KYC Protocols
These days, simple know your customer (KYC) protocols are a requirement for most sportbooks and other gambling operators, but additional steps beyond just scanning a form of identification can be taken in order to provide more clarity.
Real-Time Monitoring and Rating Risk
For operators to stop matched bettors in their tracks, the most effective solution involves tapping into advanced technology to look into each user and account separately, combining data points to do with their browser, device, location, submitted ID, card details and more to assign a risk score.
Higher risk scores will then trigger heavy KYC processes as opposed to light KYC for lower risk scores, while thresholds can be set for manual reviews or auto-banning as well.
As fraud prevention platforms continue to be updated with new technology, and use machine learning not only to study historical data but also to learn from cases that fall through the cracks, they are the most adaptable and customizable solution.
Related Terms
Related Articles
Contact Us for a Demo
Feel free to reach out to us for a demo!