Top 10 Email Verification Software & Tools 2022
May 24, 2022
At its most basic, email verification software tells us if an address is valid or not.
However, with the right features, it can provide much more value – whether you're in the marketing, operations or risk management department. Let's take a closer look.
List of Best Software Verification Tools
What Is Email Verification Software?
Email verification software lets you automatically check if an email address is valid or not. It's a tool frequently used by marketers and sales teams to ensure their emails are received. This is to avoid email "bounces" which point to junk leads.
The rates at which recipients open marketing emails tend to be low worldwide, averaging 16–20% in 2020, according to Statista.
Marketers use email verification software to ensure their emails are at least deliverable. This helps reduce the costs of sending newsletters and email marketing campaigns.
Sophisticated email verification software also lets you extract more information about the email address, such as whether the domain is free or paid, and whether the email address owner has social media accounts. This makes email verification software a great tool when considering who to funnel into KYC processes, as well as for fraud prevention.
Protect your business from fraud with email verification
Super smooth integrations, you can implement our email API within 30 minutes
Top Email Verification Software Features
Email verification software should, at the very least, tell you if an email address is valid or not. But there's more to consider:
Scalability: How many addresses can you check at once? Ten? Ten thousand? For ambitious businesses, you must ensure the tool can grow along with your needs.

Real-time results: Admittedly, for a marketing campaign, it might not matter if there's a little delay before you get your deliverability results. But for KYC or fraud prevention, though, you need results in real-time. More to the point, the results must come from fresh data, not ancient blocklists (as the latter could lead to false positives).

Setup and integration: While most email verification software comes from SaaS companies, more complex solutions can also work via API. This is ideal if you want to speed things up and automate processes – as long as the integration time isn't punitive.

Reliability: Checking email addresses, like sending emails, requires decent server uptime.

Pricing: Most email verification software providers offer a free starter plan. Be mindful of the limits on the number of checks you can make before they bump you up to more expensive subscription tiers.
Extra features: While email deliverability is the cornerstone, you'll need more features for KYC and email profiling. For instance, technology to help you understand how legitimate the user appears to be, whether they've had the address for a while, or if they've used it to sign up to online services such as social media.

The Best Email Verification Software of 2022
Whether you're looking to boost your marketing efforts or get a 360° view of your users, here's our list of the best email verification tools of the year.
Disclaimer: Everything in this article was gleaned from online research and user reviews. We did not have time to manually test all the tools. However, we ensured the information was correct as of Q2 2022. Feel free to get in touch to request an update or correction.

SEON
SEON is a fraud detection company that delivers powerful data enrichment. In the context of email verification, this means getting tons of information based on an email address only.
Of course, you get real-time deliverability checks via real-time SMTP-MX checks, but also a lot more:
Email address maturity: SEON relies on email data breach data for user verification. This is a fantastic way to confirm if an email address is in use, and how long it's been active.

Social media registrations: Email addresses linked to social profiles proves that the user actively uses them. Not to mention all the valuable data you can glean from checking the public sections of the social media profiles themselves.

Domain information: Is it free to create an email address with that domain name? Are there any security checks? If the answer is no to both questions, it's more possible you're not dealing with a high value client – or worse, it could be a fully-fledged fraudster.
Examples of data you can get with the SEON email API
The real advantage of SEON is that you get all the results in real-time and integrate the tool however you see fit. That includes APIs (as pictured above), but also manual lookup and even a Google Chrome or Shopify extension.
SEON pricing: You can start fighting fraud, learning more about users, and getting extra data based on an email address, phone number or IP address for $99 per month. And there's a completely free trial to get an idea of what SEON can do!
ZeroBounce
The first thing you should know about ZeroBounce is that it claims a 98% accurate email validation rate. The company also offers blacklist monitoring tools and even email quality scoring to assess whether the address is active or not.
ZeroBounce is the email verifier of choice for renowned companies such as Hotjar, Samsung, and Airbnb. You can test a single email address on their website but you'll need a subscription to check more than 100 emails a month.
ZeroBounce pricing: There is a free tier if you check less than 100 emails a month. After that, you can choose the pay-as-you-go options (starting at $16 per month), or the monthly payments (starting at $15 per month). The price of each check depends on the volume.
Pabbly
Pabbly takes an interesting approach to email verification: slower is better. For these email specialists (the company also offers newsletter services), that means a higher accuracy rate when verifying email lists.
Of course, the downside is that you have to wait for the results. For marketers who only need to scan their lists for deliverability issues, though, this could be a sacrifice worth making – especially as you also get features such as syntax elimination, domain confirmation, and duplicate removal.
Pabbly pricing: The pricing is simple, starting from $5 for 1,000 emails, to $2999 for 10 million emails.
GetEmail.io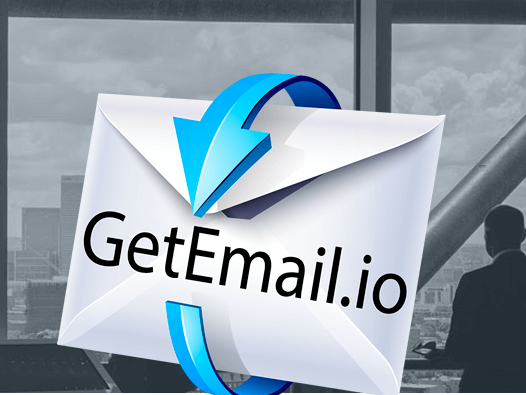 Companies such as Oracle, IBM, Google, and Shopify all rely on GetEmail.io to, well… get emails. How does it work? Using a simple first name and last name, plus a company name, GetEmail will scan through websites to capture email addresses in seconds.
In short, this is a good verification method for prospecting. While it doesn't strictly validate the email address, the thesis is that getting email addresses with GetEmail improves accuracy and ensures that you always have the right inbox information for your leads.
GetEmail.io pricing: You purchase one credit for each email address you gather. It's free for up to 10 credits a month. The Basic plan, for 300 credits a month, is $49.
mailfloss
mailfloss is another email verification provider that helps you remove fake emails before they become a problem. You can verify batches and fix typos of popular email services automatically (Gmail, Hotmail, Yahoo, etc.).
However, one of the key benefits of mailfloss is the number of integrations with other newsletter providers. You can link it to your MailChimp, HubSpot, AWeber or ActiveCampaign accounts to ensure you never waste an email by sending it to the wrong inbox.
mailfloss pricing: You get a free seven-day trial. After that, it's a three-tiered pricing system, starting at $17 a month (10,000 scanned emails) all the way up to $250 a month (125,000 scanned emails).
Snov.io
Snovio (also known as Snov.io) includes all the features you'd expect for good email marketing, including email address validation and email finder. The deliverability checks come courtesy of the standard real-time SMTP-MX checks, available via API or bulk upload.
While the pricing is competitive enough as it is, what sets Snov.io apart is the quality of its customer service – which is constantly praised by users. And the integrations aren't half-baked either, with support for more than 2,000 other providers, including sales tools, teamwork apps, and form builders.
Snov.io pricing: Snov.io works via a credit system. Each email verification costs half a credit. You get 50 free credits a month (100 email checks) and five monthly plans, ranging from $33 per month (1,000 checks) to $615 per month (100,000 checks).
Hunter
Hunter proudly claims that its tool is used by more than 3 million professionals at companies such as Adobe, IBM, Google and Microsoft, among others. Features include the popular "domain search", which automatically gets lists of people working at a company.
On the verification and validation side, Hunter has Email Verifier, which relies on a proprietary system to "return a result even when other standard verification tools would fail". While it's hard to verify the veracity of these claims, what you can get with confidence is single email verification, bulk email list verification, and API verifications to automatically check addresses in real-time.
Hunter pricing: Hunter has plans based on the number of requests you make, starting at $49 per month for 1,000 requests. There is also a free plan for 50 monthly checks.
Email Checker
Email Checker offers "email verification you can trust". The company claims to get deliverability up to 99%, and it has verified more than 19 million emails at the time of writing. This is all available via API and either a pay-as-you-go pricing model or monthly subscription.
One key feature of Email Checker is the ability to remove email addresses from temporary email providers. You also get syntax correction – for example, turning address@gmail.co into address@gmail.com.
Email Checker pricing: It starts at $30 for 5,000 email credits, or you can pay $25.5 for the same features but with a monthly contract. After that the price goes up depending on usage.
ClearOut
Clearout is an email verification solution that specializes in removing unwanted emails from your lists. Detection methods allow you to clean up subscriber lists by removing duplicate emails, syntax errors and temporary email providers.
What the company focuses on in its marketing, however, are honeypots, hard bounces and spam traps. It's the tool of choice for companies such as truecaller and Adobe, among others.
Clearout pricing: You can get 100 free credits by signing up. Paid options include pay-as-you-go ($21 for 3,000 checks), or subscription, starting at $31.5 for 5,000 credits paid monthly. Annual payments reduce the price by 20% on average.
EmailListVerify
Another full-featured email verification tool, EmailListVerify claims to achieve the same results as its competitors for half the price. Starting at $4 to check 1,000 emails, it seems on par with other providers' pricing – but things get interesting when you get to higher volumes. For instance, you could save 93% on verifying 10 million emails (for $3,290).
As far as features are concerned, you get all the usual domain and SMTP validation, disposable email cleaner and syntax verification, among others.
EmailListVerify: Starts as low as $4 for 1,000 checks. You can also pay $139 per month to check up to 5,000 emails per day.
Choosing the Right Email Verification Software
Email verification software, at its most basic level, will tell you if an address is valid or not. You can also clean up your lists using syntax verification, duplicate removal, and even by scanning for temporary email domains.
But email addresses are also a fantastic data point to learn more about your users. By leveraging reverse email lookup at the onboarding stage, for instance, you can learn a ton about your users – whether it's to boost KYC, improve compliance, reduce chargeback rates, or simply keep your business safer.
Get unsurpassed email-based intel
See how SEON's email-based intelligence can help you reduce costs and fight fraud.
Book a Demo
FAQ
What is the best way to verify an email address?
You can perform what's called an SMTP-MX check to ensure the inbox exists and will receive your email. Most email validation software offers this feature. Of course, you can also test it manually, making sure that the syntax and domains seem valid. 
What information can I get from an email address?
You can learn if the address is valid or not, check if it's from a paid or free domain provider, and see if it's connected to any online platforms, including social media.
How do I bulk verify email addresses?
For bulk verification, it's helpful to rely on email verification software, which can check thousands of addresses at once. The results are either checked automatically (if you connect the tool with your mailing list provider), via API or as CSV. 
SEON Team
---
Get our latest newsletter
Join over 6000 companies in getting the latest fraud-fighting tips