Riskified Alternatives & Competitors
January 10, 2022
Wondering if Riskified fits your needs for an anti-fraud product? For those in the ecommerce sector, it is a commonly chosen solution. But could another product out there be better suited? 
Let us take an objective look into the features and highlights of Riskified and six of its competitors.
Disclaimer: Everything you'll read below about the companies mentioned in this article was gleaned from online research, including user reviews. We did not have time to manually test every tool. However, we ensured the information was correct as of winter 2022. Please feel free to contact us to request an update/correction. Images have been sourced from review sites.
Best Riskified Alternatives 
Company
Core Features
Notable Clients
Summary
SEON

digital profiling
whitebox AI transaction monitoring
preset industry + customizable rules 
email, IP + phone data enrichment analysis
advanced device fingerprinting

Nubank, Air France, Kindred
Frictionless, in-depth customer profiling and flexible rules with ML insights
Sift

IP, email + phone analysis
device fingerprinting 
identity and address verification
OTPs
biometric authentication 

Doordash, Hello Fresh, Zoosk
Single solution product to cover all AML concerns
Kount

custom rules
MFA 
chargeback guarantee model
32bn user interactions-per-year database
policy and practice advice

New Balance, Staples, Wyze Labs
Secure end-to-end platform
ClearSale

in-house manual review team
chargeback protection 
ecommerce platform integrations
automatic decisions based on scoring engine
strategy/consulting suggestions

Motorola, ASUS, Under Armour
Chargeback protection with analyst support and risk strategy advice
Signifyd

chargeback guarantee
IP, email + phone analysis
big data analysis
blackbox AI transaction monitoring 
identity and address verification

Samsung, Toys"R"Us, Birkenstock
Chargeback guarantee and automated actions
NoFraud

chargeback protection with order-specific opt-out
persona + velocity tracking
global blocklists
pre-gateway integration
phone order screening

MMA Warehouse, JackRabbit, The Sony Shop
Shopify-focused fraud solution delivering ease of use
Compare SEON's solution to Riskified
Book a demo and watch us in real time to see us in action
What Does Riskified Offer?
Anti-fraud and chargeback prevention powerhouse Riskified is a highly regarded and popular vendor, serving ecommerce organizations in their efforts to stop fraud and minimize chargebacks. Among the brand's most well-known customers are Prada, Ticketmaster, Wayfair and Wish.
The Israeli company was created in 2013 in response to the massive rise of online shopping and interest from smaller merchants, and today has offices in Tel Aviv and New York. It went public with an IPO in July of 2021 at a valuation of $3.3 billion, which was followed by a rise in stock price of more than 30%.
One of Riskified's strong suits are its clearly distinguished core products, which correspond to different merchant needs. These include:
Policy Protect: Aiming to prevent bonus abuse.
Account Secure: Preventing account takeover attacks.
Deco: Reducing false positives and recovering money from declines. 
Riskified solutions' features include:
device fingerprinting
IP analysis
custom rules and industry presets
behavior tracking
chargeback guarantees
whitebox AI
It's clear that Riskified seeks to have all bases covered for its customers, homing in on some of online commerce's biggest pain points and resolving them with advanced solutions.
Why Look for a Riskified Alternative?
It is a good idea to look at alternatives for the software and tools your business uses that are available on the market, as the landscape evolves and changes over time.
One of Riskified's strong suits is its experience working with enterprise merchants with high volumes of turnover and transactions. If you're such a company, this is great. However, medium and smaller size merchants might find the products unsuitable for their specific needs.
Meanwhile, the chargeback guarantee solution offered by Riskified promises to reduce chargebacks. However, because such a promise means they will pay out of pocket for any chargebacks the merchant does incur, this approach makes this type of vendor more likely to decline transactions that fall into a grey area. This is something that smaller merchants might favor as a model but often does not fit enterprises. 
The above are all reasons why someone might want to take a look at Riskified alternatives available to them. But what are they?

Six Riskified Alternatives 
Each of the below solutions has its strong suits and shortcomings. 
Yet, looking more closely, you might realize that one solution's most impressive feature could not help in your case, or that another does just a few things – but it's exactly the functionality you need, and done well.
So keep your needs and requirements in mind, and read on.
SEON  
Features & Use Cases
Despite coming onto the scene in 2017, SEON has managed to establish itself as an industry leader, often celebrated for its customer satisfaction and focus on innovation.
Fighting fraud across a range of different industries, including ecommerce, igaming, fintech and ticketing, SEON provides flexible solutions in the form of a browser extension, API calls or manual input, with the ultimate goal of keeping companies and their customers safe from fraudsters without affecting the shopper journey. SEON customers include Revolut, Afterpay, Grab, Air France, and Patreon.
One of the standout features SEON is known for is the reverse email and phone analysis module. This searches across 35+ platforms and networks for public information about the shopper or user, which is reported to the merchant along with other data points and a risk score. 
It has the benefit of being entirely frictionless, because website visitors and shoppers will always provide their email and phone numbers when they want to make a purchase or transaction. As a result, only those deemed risky will be asked for additional KYC steps.
Beyond email lookups, SEON's comprehensive anti-fraud platform utilizes – among other technologies – whitebox machine learning, device fingerprinting, data enrichment, behavior and velocity analysis, and a shared data pool, all coming together to provide fraud analysts with rich insights to inform their manual reviews, as well as optimized automated decision making.
Sift
Features & Use Cases
Created using funding from Y Combinator in 2011, American company Sift provides protection across most areas of fraud, with increased focus given to disputes.
Sift's clientele spans several industries, including online retailers and marketplaces, financial services and ticketing brands. Among them are Hello Fresh, Doordash, McDonalds, and Skillshare. 
The sheer size of the company, which was valued at over $1 billion in April of 2021, has allowed it to serve more than 34,000 websites and apps, from which 5 million global fraud decisions are collected every month and analyzed to the entire network's benefit.
Dubbed Digital Trust & Safety Suite, the company's anti-fraud offering is a proactive solution that promises to effectively identify and thwart every type of abuse and fraud. 
There is a user-friendly console that will appeal to those who appreciate simplicity and ease of use, though under the hood is powerful technology including 2FA triggered to prevent account takeovers, blackbox machine-learning powered automation to streamline merchant operations, data enrichment, IP analysis, and identity verification. 
Additional products available include the Account Defense anti-ATO module, Payment Protection, which taps into the Sift network, Dispute Management to resolve chargebacks, and others. 
However, it is important to keep in mind that although there are individual APIs for each product by Sift, they cannot easily integrate into stacks featuring other vendors, which could create problems down the line.
Kount
Features & Use Cases

Fraud prevention solution Kount came onto the scene in 2006, making it a veteran in the field. Kount became an Equifax company after its acquisition by the consumer credit agency in 2021. 
Kount's entire suite of products are powered by the Identity Trust Global Network, which gathers signals related to fraud, identity, trust and cards from across its network of 9,000+ customers in 75+ industries and 200+ countries. As a result, it can promise solid real-time protection against account takeovers, friendly fraud, chargebacks, gift card fraud, and the whole gamut of schemes threatening enterprises as well as smaller companies. 
Among the Idaho-based company's more well-known customers we find Canada Post, New Balance, Staples, and Dunkin' Donuts. In terms of underlying technology, Kount's solution uses fraud markers, ID analytics, customizable rules, safety scores and behavior tracking, among others, to deliver results.
Customers give positive feedback about its easy integration and appreciate the 13+ years of exclusive data from which Kount gains insight. 
However, be advised that such data can quickly become stale, or at least give a false sense of security due to the lack of real-time data access. Meanwhile, customers have also reported slow transaction loading times, and Shopify restock bugs.
ClearSale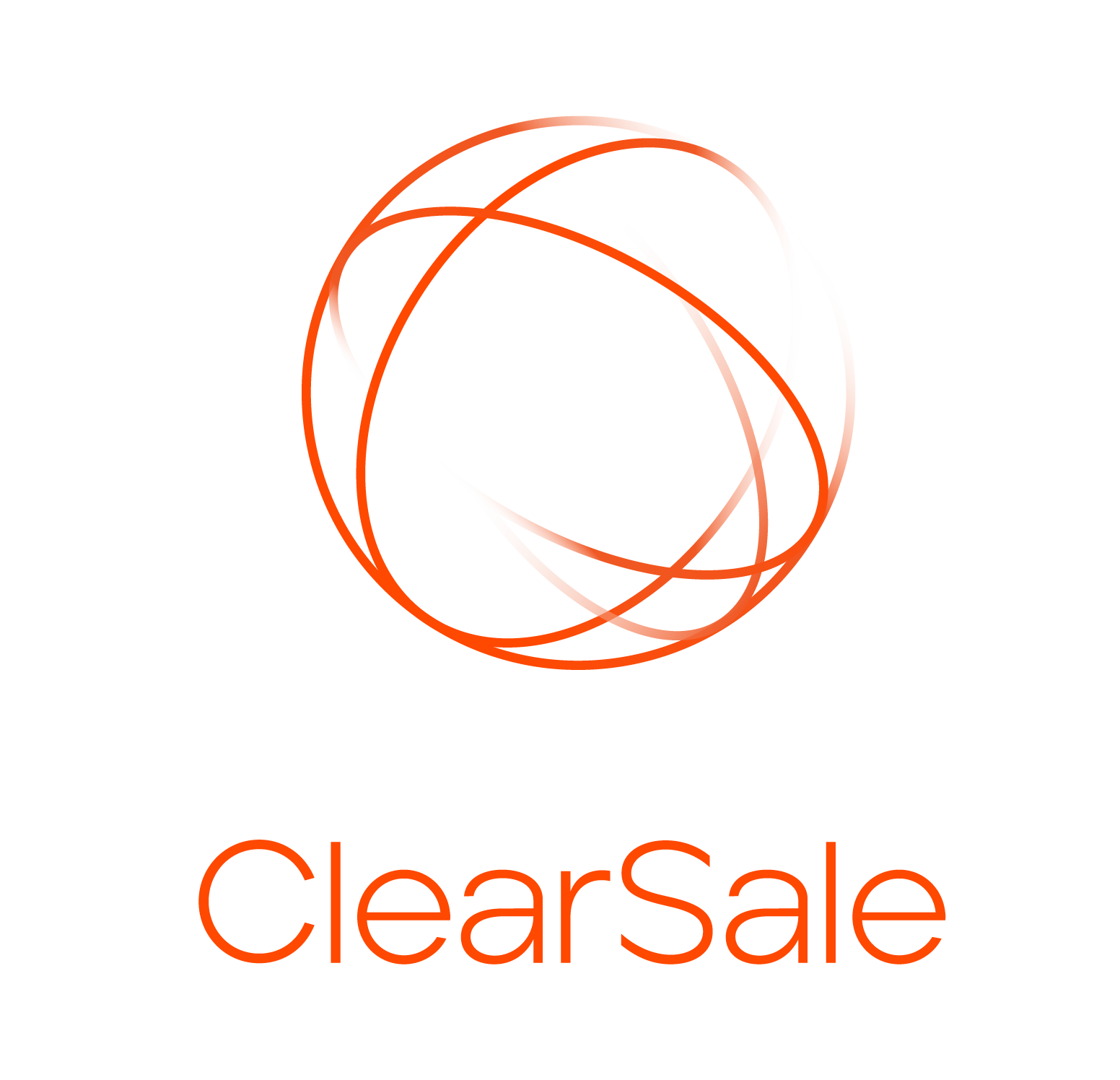 Features & Use Cases
Brazilian fraud prevention vendor ClearSale makes it clear in no uncertain terms that its focus is heavily on ecommerce. 
Indeed, the available integrations span the entire range of online shop management platforms, from Shopify to Magento/Magento 2, Zoey, BigCommerce, Volusion and beyond. 
As such, ClearSale is preferred by merchants who want an easy to install fraud prevention solution that will work out-of-the-box to safeguard their card-not-present transactions and by extension, their livelihood. But it's also industry powerhouses who work with ClearSale to stop fraud, as its 5,000+ customers – which include Wish, Motorola and OfficeMax – can attest to.
ClearSale features include real-time monitoring, protection from false declines, a choice between chargeback protection or chargeback insurance. 
Like several of its competitors, the approach it takes is one of setting it up and forgetting about it, owing to the combined automated platform and in-house manual review team, which means that individual merchants do not have to undergo training or employ their own experts.
In practice, the company says 91% of transactions are automatically approved, with the rest forwarded to the aforementioned team. 
Unfortunately, this means that at certain times and depending on the industry, manual reviews can take longer than, say, if you as a merchant were responsible for rejection or approval. 
When this does happen, customers might be disappointed, or worse. Another complaint brought up in some reviews we have come across during our research is the pricing model, which takes a small cut out of each transaction. 
Signifyd
Features & Use Cases
The brainchild of two former PayPal employees, Signifyd was born in 2011 in response to new security concerns amidst the ecommerce boom. 
The focus here too is mainly on online stores, with prominent customers including Toys "R" Us, Lacoste, Elemis, Omega watches and Illy. There is also a separate module tailored to payment service providers.
Merchants who use Signifyd enjoy peace of mind, since it minimizes the need for human input with strong automation and products that provide protection at every step of the shopper journey. 
These range from Fraud Protection through to Payment Optimization, Account Protection and Abuse Prevention, with features such as chargeback recovery, return abuse prevention, item-not-received claim resolution, automated recommendations, and SCA exemption management, with full PSD2 compliance.
Signifyd says it provides a 100% financial guarantee against fraud, effectively protecting against chargebacks – although some users report lower transaction acceptance rates than they would ideally like. Looking into some of the negatives that reviewers have mentioned, a few bugs as well as some delays in implementation have been pointed out.
It is generally considered a great solution for those who would like to streamline and automate their efforts to battle fraud, rather than merchants looking for fine-tuned solutions.
NoFraud
Features & Use Cases
Renowned for the smooth integration of its product into Shopify stores, NoFraud is an anti-fraud solution trusted by ecommerce brands such as Swiss Gear, JackRabbit, PCMag and Sony. 
However, this CNP solution in fact provides extensions for a range of ecommerce platforms beyond Shopify, including Magento, BigCommerce, and WooCommerce, as well as gateway emulator integration for ShopSite, Volusion and others – and is available to all merchants via API integration.  
The underpinning technology combines data and identity validation, velocity, geolocation and device fingerprinting, shared global blocklists, and persona tracking, among others.
NoFraud's "guaranteed fraud prevention" promises to be simple yet effective, screening CNP online and via phone orders, and presenting actionable decisions to the merchant. Meanwhile, behind the scenes, artificial intelligence combines with NoFraud's team of fraud analysts, who will contribute their insight. 
Among its best features is the intuitive platform, which can be used by anyone and is known to be easy to set up. In fact, NoFraud promises to stop fraudsters with no merchant involvement – which is welcomed by the less tech-inclined who want a straightforward solution.
Yet the report presented to merchants is fairly simplistic, with a pass or fail rather than a fully broken down risk score that could allow them to make a more informed decision. 
As for its shortcomings, several users on review sites have complained about the price point, although they appreciate the functionality. As NoFraud is paid per approved transaction, one could also see a benefit in an anti-fraud vendor skewing in favor of approvals, although it's important to state that there is no such evidence. 
How to Choose a Riskified Alternative
Ultimately, there is no one size fits all approach. An organization's size, sector and target market certainly will affect your ideal choice of fraud detection and prevention product.
However, the above can serve as pointers to get you started. Think about what is important to you and which of the Riskified alternatives offer it. For example, those looking to simplify decision making might want to avoid Riskified and choose NoFraud instead, while others might be interested in the increased insight and tailored risk reporting powered by SEON's frictionless reverse email and phone searches. 
Head to each product's official website to find out more, and make sure you try a demo before you commit. 
Frequently Asked Questions
Are there cheaper alternatives to Riskified? 
There almost always are cheaper alternatives to every product. However, what's more important for a security solution is how much money it can save you. For many of the above vendors, the price they charge depends on the company's size, transaction volume and other factors, so we recommend checking in with individual teams to get quotations. 
Where can I learn more about Riskified? 
Head down to reliable review sites such as G2.com for some customer testimonials, or the official website for specifics. You can also read a more detailed comparison between SEON and Riskified here.
SEON Team
---
Sign up to our newsletter