Ravelin Alternatives & Competitors
November 8, 2021
Looking for the best software for your business? This article will help you decide if Ravelin is the right choice and compare its offering with other solutions in the anti-fraud space.
Disclaimer: All the information in this article was gleaned from online research including user reviews. We did not have time to manually test all the tools. However, we ensured the information was correct as of Winter 2021-22. Feel free to contact us to request an update/correction. Some images have been taken from review sites. 
Best Ravelin Alternatives 
Company
Core Features
Notable Clients
Summary
SEON

digital profiling
whitebox AI transaction monitoring
preset industry + customizable rules 
email, IP + phone data enrichment analysis
advanced device fingerprinting

Nubank, Air France, Kindred
More in-depth customer profiling and flexible rules
ClearSale

in-house manual review team
chargeback protection 
ecommerce platform integrations
automatic decisions based on scoring engine
strategy/consulting suggestions

Motorola, ASUS, Under Armour
Chargeback protection with analyst support and risk strategy advice 
Sift

IP, email + phone analysis
device fingerprinting 
identity and address verification
OTPs
blackbox AI transaction monitoring 
biometric authentication 

Doordash, Hello Fresh, Zoosk
Single solution product to cover all AML concerns
Signifyd

chargeback guarantee
IP, email + phone analysis
big data analysis
blackbox AI transaction monitoring 
identity and address verification

Samsung, Toys"R"Us, Birkenstock
Chargeback guarantee and automated actions
Ekata

IP, email + phone analysis
physical address risk API
10+ years of historical data 
advanced manual review support API
graph visualization

AliPay, Microsoft, Airbnb
Complete identity platform with graph visualization capabilities
Kount

custom rules
MFA available
chargeback guarantee
32 billion user interactions per year database
policy and practice advice

New Balance, Staples, Wyze Labs
Secure end-to-end fraud platform
Compare SEON's solution to Ravelin
Book a demo and watch us in real time to see us in action
What Does Ravelin Offer?
Founded in 2014, Ravelin offers a complete end-to-end fraud prevention and payment authentication platform. Ravelin's AI technology analyzes a user's behavior, registration, and payment data in real-time via one API, to identify and stop potential fraudsters. 
The machine learning algorithm is fully customizable and can be entirely based on historical data submitted by your business to help maximize revenue. 
Ravelin offers a network graph visualization solution that finds links between malicious users to block other accounts connected to a blacklisted/fraudulent account. Thus, it is highly effective for companies handling large amounts of data. 
As well as detecting payment fraud, the firm also works with clients to uncover account takeovers, bonus abusers, and instances of marketplace fraud.
Why Look for a Ravelin Alternative?
One key reason as to why you might look for a Ravelin alternative is the lack of real-time data they are able to supply. Despite developing a large historical database, this can become stale within days, leading to more false positives and potential customer churn.
If you're working for a business that deals with lower margins, there are more suitable solutions on the market that make use of live data enrichment to verify user-submitted data.
As well as this, Ravelin is an established solution working with many large enterprises which could mean their products are too costly for certain merchants. 
Six Ravelin Alternatives 
While the best way to understand which solution is best is to see it live in action, we've brought together six alternatives to Ravelin to give you a head start. 
SEON 
Features & Use Cases
SEON offers a unique data enrichment solution that can be plugged into any existing anti-fraud product stack. 
The solution uses OSINT to collect data points about a customer's digital footprint to help prove that the person is legitimate. This can be used via a one-click Chrome plugin or via API to speed up manual reviews and accelerate any risk management processes.
As a case in point, Patreon reported noticeable improvements when using SEON, including a decrease in manual payment verification, which dropped from 24 hours to just 30 minutes, as well as a lower customer insult rate, dropping from 6% to 2%. 
As mentioned, this can be coupled with your current stack through REST API integration. However, SEON also offers a complete end-to-end anti-fraud platform. 
This platform features some of the most advanced and insightful device fingerprinting data available on the market, velocity rules, and predictive risk scoring. 
SEON's machine learning algorithm is fully adaptable with preset and custom rules available to meet the demands of your business and any compliance requirements.
Pricing is completely transparent on our website and includes both monthly and usage-based plans with support available via phone, email, and other online measures.
ClearSale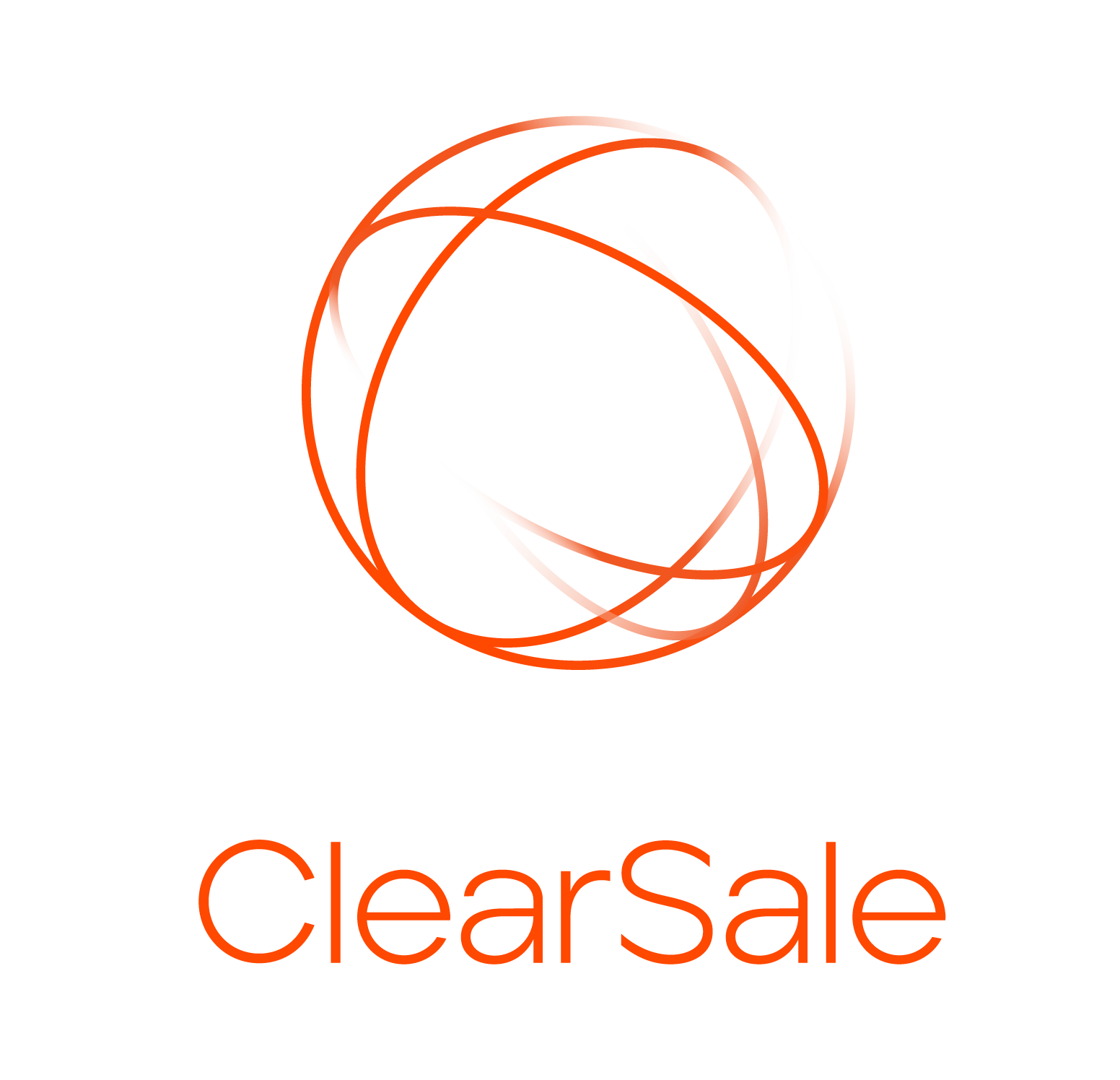 Features & Use Cases
Headquartered in Brazil, ClearSale was founded in 2001 as one of the region's first anti-fraud software companies. The firm claims to be the first in the industry to offer a chargeback guarantee and continues to do with it to this day.
ClearSale has developed its products to take the majority of the heavy lifting of the merchants, with customizable rules to support merchants in automating transactions.
They also have an in-house team of analysts available to support manual reviews and a chargeback guarantee policy in the case that a fraudulent transaction does get through.
ClearSale's emphasis on ecommerce has meant they have developed products beyond fraud prevention, including stats on most profitable products, most valued customers, and target market analysis.
Merchants can manually review orders. However, ClearSale claims 91.3% of orders are automatically approved, with 8.3% manually screened but without requiring a phone call, and 0.4% needing input from the merchant themselves. 
Sift
Features & Use Cases
Founded out of Y Combinator in 2011, Sift is a San Francisco-based company that helps businesses with their digital risk management.
Working with many renowned businesses including Airbnb, DoorDash, and McDonald's, Sift's Digital Trust and Safety Suite is based upon a global data network that oversees 70 billion events per month.
The blackbox-based machine learning analyzes 100+ data signals to spot suspicious behavior, using a rules-based approach to stop clear signs of fraud. 
Account Defense is just one part of the digital suite, which includes Sift Verification, a free-of-charge email 2FA, and a security notification tool to help maximize protection.
For those who run communities and content-based platforms, Sift offers a unique "Content Integrity" solution that helps businesses stop spam attacks and other marketplaces/community-based scams.
Sift also has an extensive partner program with a range of ecommerce platforms, payment service providers, and other solution providers. 
Some other significant stats that companies have seen using Sift include:
chargeback reduction by 80% 
80% decrease in manual review 
increase of accepted orders by 2x 
Signifyd
Features & Use Cases 
Signifyd is an enterprise-grade fraud technology solution for ecommerce stores that looks to simplify fraud prevention through chargeback guarantees. 
Headquartered in San Jose, CA., with locations in Denver, New York, Mexico City, Belfast, and London, the company works primarily with large retailers including Samsung, Birkenstock, and Mango.
Its chargeback guarantee will support any approved fraudulent orders, including protection against item not received (INR) claims, and Signifyd's goal is to enable merchants to automate as many processes as possible.
Signifyd claims that 8% of online purchases today are made by consumers that Signifyd has seen before. Its network includes transactional and behavioral data into 100+ countries and seeks a range of data points, if available, including:
behavioral data
proxy detection
social graph
purchasing history
issuing bank data
cross merchant deny lists
transaction velocity
search engines
public records
Kount
Features & Use Cases
Kount is another fraud management, identity verification, and online authentication technology provider that offers 100% chargeback guarantee. 
On offer is a range of solutions typically seen with existing risk management software including advanced AI, multi-layer device fingerprinting, IP proxy detection and geo-location, and custom transaction scoring.
Kount's Identity Trust Global Network is built upon 13 years of experience with records of over 32 billion annual interactions across 250 countries, 75+ industries, and 50+ payment processors and card networks. 
Working with brands including the likes of New Balance, US Polo ASSN, and Staples, the firm's core solutions aim to automate as many processes as possible and remove risk with minimum input necessary from the vendor.
Through a combination of machine learning, its global data network, and customizable rules, Kount provides transaction safety scores to automatically approve or decline orders.
Ekata
Features & Use Cases
Working with some of the most innovative companies in tech such as AliPay, Microsoft, and Airbnb, Ekata is an identity verification platform that helps 2,000+ businesses and partners combat cyberfraud.
Ekata's products are built on top of its proprietary Ekata Identity Engine, bringing together five core identity attributes (name, email, phone, physical address, and IP) with risk analysis and graph visualization to enable businesses to make the right decisions on any transaction.
The Ekata Identity Graph brings together data from global providers to connect potential customers, spot anomalies, and stop fraud. This aggregates more than a billion identities.
Acquired by Mastercard in spring 2021, Ekata also has a range of technology partners to help businesses integrate with other technologies seamlessly. These include Accertify, Adyen, and Feedzai.
Conclusion
Overall, you can see that many businesses offer similar types of services. Their areas of expertise, the requirements of your business, and, of course, the cost are the key differentiators when making a decision. 
Ravelin offers some of the most sophisticated anti-fraud solutions on the market today. However, for businesses with lower margins, there are undoubtedly more affordable and more suited tools available on the market. 
FAQ for Ravelin Alternatives
What cheaper alternatives to Ravelin are there?
There is a range of solutions that might be cheaper than Ravelin. However, many companies tend to keep pricing away from customers until sales call. It's also worth noting that price should not be the only metric you base a decision on, understanding what your business requires is mightly more important than pricing. 
Where can I learn more about Ravelin?
You can visit its website, check out G2, or read our own comparison article breaking down the differences between SEON and Ravelin.
SEON Team
---
Sign up to our newsletter