Compare SEON vs Riskified
September 13, 2021
We look to answer all questions you have about the differences between SEON and Riskified, with a detailed breakdown of the features on offer.
Disclaimer: Everything written about the companies mentioned in this article was gleaned from online research including user reviews. We did not have time to manually test all the tools. However, we ensured the information was correct as of summer 2021. Feel free to contact us to request an update/correction.
About Riskified
Riskified is a fellow fraud-fighting organisation that realised the legacy nature of old approaches and decided to take action. 
With headquarters in New York and Tel Aviv, the firm was created by Eido Gal and Assaf Feldman in 2013 and initially focused on improving eCommerce security due to the rapid development of online shopping. Clients include Gymshark, REVOLVE, Wish, Canada Goose and Peloton. The company recently filed for an initial public offering (IPO).
Key Products
Policy Protect acts as Riskified's answer to bonus abuse, basing automated decisions on data such as a user's abuse history, lifetime spend and the value of the claim.
Account Secure prevents account takeover (ATO) attacks by comparing the current session to previous behaviour signals by the genuine account owner, to then provide an 'allow/notify/challenge' decision.
The newly updated Deco product is a payment authorization solution that uses hundreds of data points across Riskified's cross-merchant network to dictate if the transaction is honest.
Pros of Riskified
Blackbox AI removes much of the work from the merchant, automatically providing a decision in real-time.
Strong experience of working with enterprise eCommerce retailers.
A clear distinction between each of their core products.
Cons of Riskified
Whilst they possess masses of data through their merchant network, Riskified offers no live data enrichment capabilities which could reveal less focus on manual reviews, more on automation.
No social media lookup availability.
Lesser machine learning suggestions than other products.
Lack of transparency on pricing.
Compare SEON's solution to Riskified
Book a demo and watch us in real time to see us in action
SEON Vs Riskified Features Comparison Table
SEON Sense

Riskified

Data aggregation
IP Analysis
Yes
Yes
Email data enrichment 
Yes
No
Phone data enrichment
Yes
No
Find user social media
Yes, checks 35+ platforms
No
Device Fingerprinting
Yes
Yes
BIN for transaction
Yes
Yes
Behaviour tracking
Yes, via custom rules
Yes
User authentication
Via cookie and browser hash
Yes via Account Secure        
Risk analysis
Custom rules
Yes
Yes
Machine learning suggestions
Yes
Yes
Industry preset rules
Yes
Yes
Risk score
Yes
Yes
Integration / deployment
API calls
Yes
Yes
Modular APIs
Yes
No
Custom API fields
Yes
Yes
GUI
Yes
Yes
Chrome extension
Yes 
No
Manual query
Yes
Yes
Graph visualization
No
No
Reporting
Yes
Yes
Team management
Yes
Yes
Integration with other tools
Yes, via Zapier
No
Pricing
Chargeback guarantee
No
Yes
Free integration
Yes
Yes
Free support
Yes
Yes
Free trial
Yes
No
Cost per month
Flexible tiered pricing based on API requests starting from €99.
N/A
Where SEON Wins Over Riskified
We provide the option for a multi-layered approach through the availability of modular APIs including our proprietary solution, the SEON Intelligence Tool.
SEON provides real-time social media lookups through both email and phone data points, using data enrichment to give further insight into the customer in question by presenting their online profiles/footprint. 
Through our Sense Platform, our customer success team that is made of former fraud managers work with our clients on machine learning suggestions suited to your business demands.
Operating with a chargeback guarantee model can raise more issues surrounding false positives.
Where Riskified Wins Over SEON
Having targeted eCommerce since its launch, the company has a fraud prevention product suited directly for high volume, enterprise retail merchants.
Heightened focus on larger retailers gives experience and knowledge of exactly what large scale merchants want in the fraud prevention system.
The chargeback guarantee model is good for those that don't want to think about the risks as they will cover the costs, giving large scale eCommerce businesses the opportunity to focus elsewhere.
Deco acts as an advantage for large scale retailers who are susceptible to denials from payment gateways.
G2 Comparison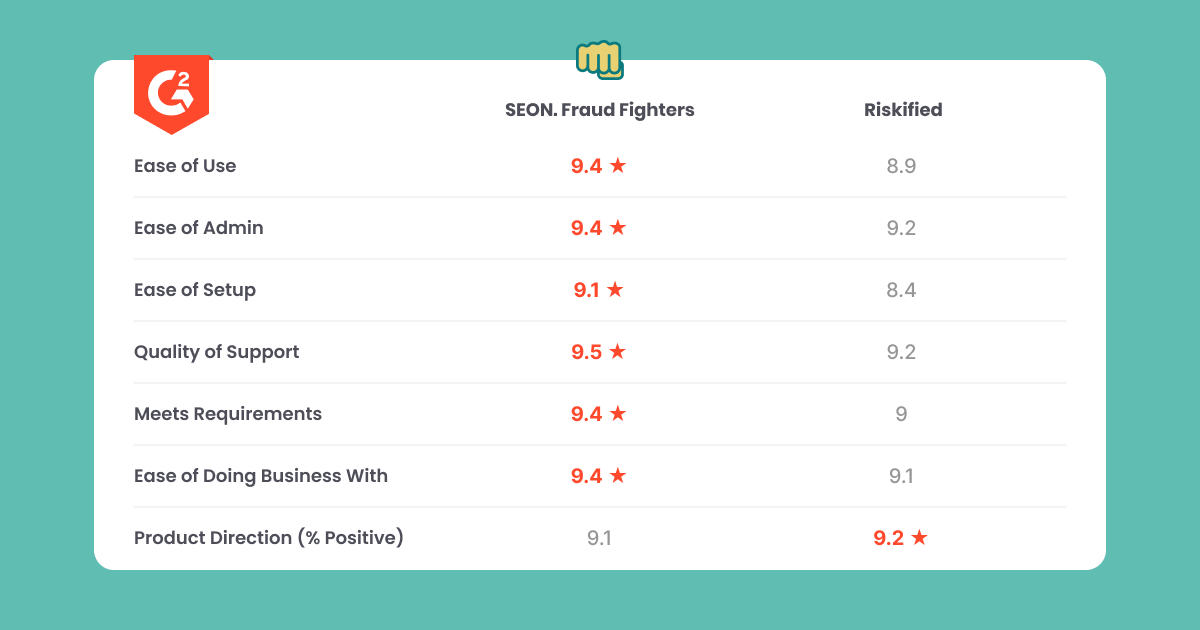 SEON vs Riskified Conclusion
Choose SEON if
You are seeking a flexible approach that focuses on ensuring that every transaction is judged correctly, leaving less room for false declines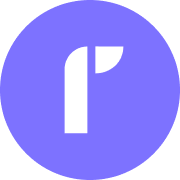 Choose Riskified if
You are looking for products that specifically tailor to eCommerce and are looking for a solution that handles chargebacks with minimal input from the merchant side. 
SEON Team
---
Sign up to our newsletter